Category: Ridiculous Things
Beno Udrih – # 227
Bucks were 14.1 Pts per 48 mins better with Udrih on the floor than they were with him off the floor. RT @nbaonespn #NBArank 227: Beno Udrih

— Ryan Feldman (@TheRyanFeldman) August 30, 2012
Ekpe Udoh – # 226
I was enjoying #NBArank a lot until I realized Ekpe Udoh had been ranked already.

— Ian Segovia (@Ian_Segovia) September 5, 2012
Drew Gooden- # 213
Drew Gooden kinda reminds me of Jim Jackson. He's always good wherever he goes, but you'll trade him in a heartbeat to upgrade. #nbarank

— Aaron D. Burgin (@TheFullTimeDad) August 31, 2012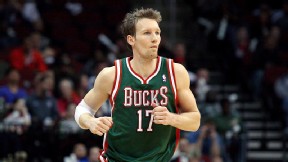 Mike Dunleavy – # 166
#NBArank Dunleavy is a tough player who could go for 30 points any given night. Also an underrated rebounder for a "shooter" — Tyler Glass (@irishfan10839) September 5, 2012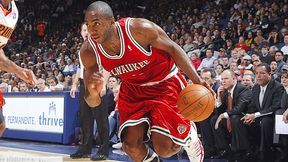 Luc Richard Mbah a Moute – # 153
@nbaonespn Nice to see defense getting some love! Luc Richard Mbah a Moute is still one of the league's premier wing defenders. #nbarank

— Aaron D. Burgin (@TheFullTimeDad) September 6, 2012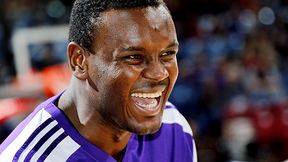 Samuel Dalembert – # 136
I been watching the NBA on Espn's rating for basketball players and they have Klay Thompson ranked lower than Samuel Dalembert -____- — Ayo (@AyoTruth) September 10, 2012
What we learned:
Considering Beno Udrih is a 30-year-old backup coming off a bad year, 227 seems reasonable.  He definitely has talent and if he can play anything like he did towards the end of his stint with the Kings then he may be able to replicate Luke Ridnour's spark plug off the bench role.
Ekpe Udoh has made the biggest jump for a Bucks player so far, moving up 74 spots. Like Ian, the voters realize that Udoh brings a lot more to the team than his box score would indicate.
Speaking of box scores, apparently a lot of the voters used solely that to judge Drew Gooden as he jumped 12 spots in the rankings. I think Gooden tries really hard and I appreciate that a lot, but I can only take so many long-twos and blown defensive assignments. Only three more years!
Mike Dunleavy unexpectedly dropped 25 spots in the rankings even after a solid season. After the first few weeks of the year he had one of the most consistent jumpers on the team (not saying much) and he sorta didn't mess up too badly on defense. He's a crafty cat.
Samuel Dalembert also dropped in the rankings, but he is still pretty high for a player that only plays 25-30 mpg. When he's healthy he is still a top 10-12 center in the league. If the Bucks expect to play him more than that, though, they should also expect to see his productivity diminish.
The Bucks will have three players (Ersan Ilyasova, Brandon Jennings and Monta Ellis) in the top 80. Accomplishment! Pop the bubbly!
You can follow #NBARank on ESPN's NBA page. And you can follow Jon Hartzell on Twitter.
Related Posts :
Jon Hartzell is a Bucks fan trying to be more optimistic. Larry Sanders is wonderful. During the Fear the Deer run he was a ball boy for the team and was constantly yelled at by Kelvin Sampson. He's currently a student at UW-Madison and writes for NBA.com, DIME Magazine, and (formerly) A.V. Club Milwaukee.